Pernod Ricard's US unit has lined up an initiative to tackle the spread of hate speech online and set new standards for advertising.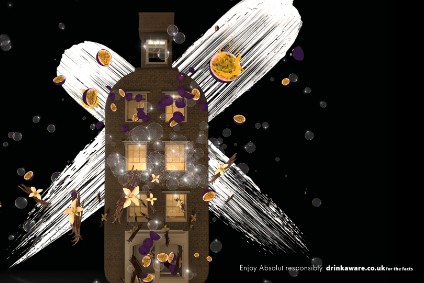 The company said this month that Pernod Ricard USA CEO Ann Mukherjee has called on the advertising industry and social media platforms to join the new initiative. #EngageResponsibly is endorsed by the Association of National Advertisers (ANA) and Global Alliance for Responsible Media (GARM).
"Human social connections are critical to our planet's sustainability and future. In a world where we must remain physically distant, the need for social proximity has never been greater," said Mukherjee. "Social media was made for this moment. But corners of our social spaces are becoming toxic and unsafe, driven by the few who pollute them with hate. As advertisers, we cannot choose to take advantage of the best aspects of these social spaces while turning a blind eye to the negative, as if it is only the platform's responsibility – or that of our industry associations – to address a problem that impacts us all."
The initiative will raise awareness and inform consumers on how to report hate using the existing platform mechanisms, as well as introduce them to a "new technology-powered tool that allows them to consistently report hate speech across platforms in a way that's as easy as direct messaging a friend".
Brands will be given the opportunity to earn an 'anti-hate certification' by calculating their "hate footprint" and investing in NGOs that are either fighting hate or supporting communities most impacted by hate to offset it.
The initiative follows a move earlier this year by a number of beverage companies, including Pernod Ricard, to temporarily withdraw marketing spend from social media platforms in the US. Pernod bolstered the move with the creation of a crowdsourced app to highlight hate speech.
Pernod Ricard expecting growth in '22 as fiscal Q1 slows sales slides – results data
---
(function(d, s, id) {
var js, fjs = d.getElementsByTagName(s)[0];
if (d.getElementById(id)) return;
js = d.createElement(s); js.id = id;
js.src = "https://connect.facebook.net/en_GB/all.js#xfbml=1";
fjs.parentNode.insertBefore(js, fjs);
}(document, 'script', 'facebook-jssdk'));


Read MorePernod Ricard launches drive to stop online hate speech | Beverage Industry