Flames surged once again toward the vineyards, livestock pens and tasting room at Six Sigma Ranch and Winery.
Owners Kaj and Christian Ahlmann were ready on that hot, arid day this summer. Five years earlier, three fires — the Rocky, the Jerusalem, the Valley — had burned nearly a circle around their 4,300-acre property in Lake County. The blazes were considered shocking at the time, yet were merely the prologue of a longer and darker story that's still unfolding.
So when the gargantuan LNU Lightning Complex spread toward the community of Lower Lake in August, fleeing fire had become routine for the Ahlmanns, a father-and-son duo who have operated Six Sigma for more than 20 years. The six-day evacuation didn't even interrupt their wine harvest, as the sheriff gave them permission to return during the day and tend to their vines.
Like hundreds of thousands of people around Wine Country, the Ahlmanns have been unable to avoid California's worsening wildfire crisis. But the fires have so far spared their buildings and vineyards, and they're not leaving. In fact, Six Sigma is expanding — building a new "glamping" resort with 150 units slated to open in 2022.
"Sure, we've asked ourselves, 'Does it make sense to build this?'" said Christian Ahlmann. "But you know what? There's always something.
"Here there's fires," he said. "In the Midwest, it's tornadoes. We sat and whined about it for two minutes and then decided that wasn't going to help."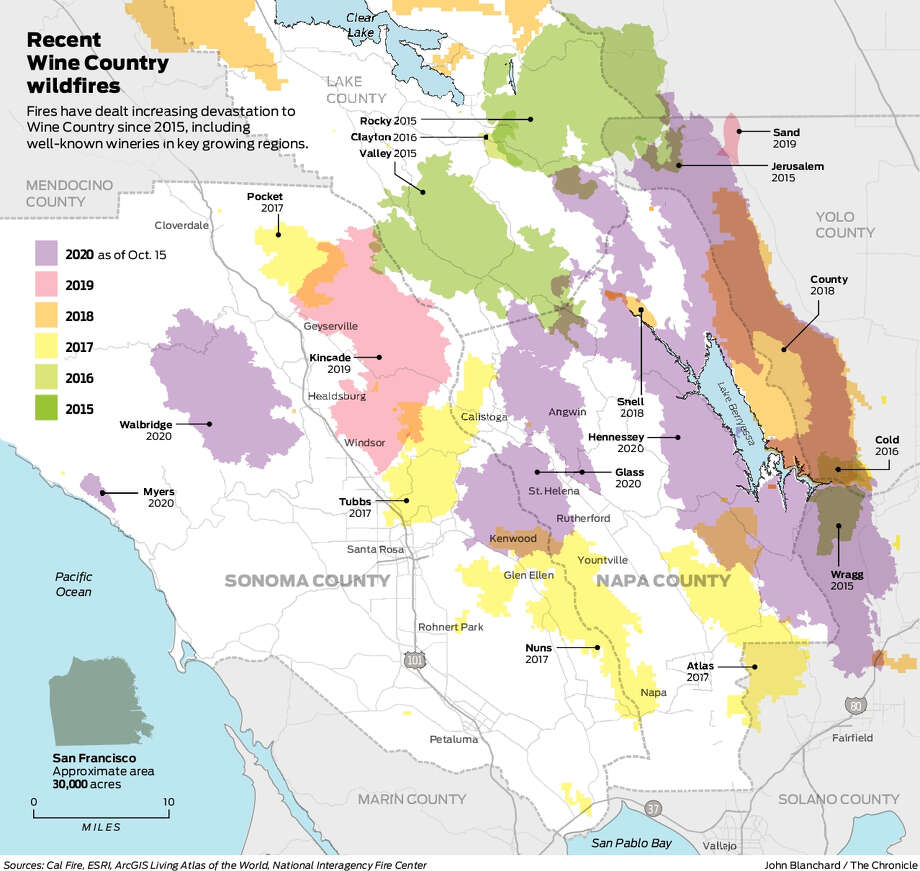 California's famed Wine Country has been buffeted by flames for more than five years now. Since 2015, fires have blackened more than 60% of Lake County, wiped out whole neighborhoods in Sonoma County and ruined wineries and resorts in the Napa Valley, repeatedly turning one of the country's prized destinations into a siren-filled disaster scene.
The 2020 fire season has been particularly severe, as the impact of climate change grows ever clearer. In the past two months alone, major wildfires in Napa, Sonoma, Lake and other nearby counties have killed six people, destroyed more than 3,000 buildings and torched an area 14 times larger than San Francisco.
Yet these annual catastrophes cannot fully define life in Wine Country, a region rich in natural beauty where viticulture has deep roots. Not far from where Six Sigma is growing, another Lake County wine estate, Guenoc Ranch, is seeking permits to build a resort on 25 square miles of land that would include five boutique hotels, a golf course and upward of 400 luxury homes.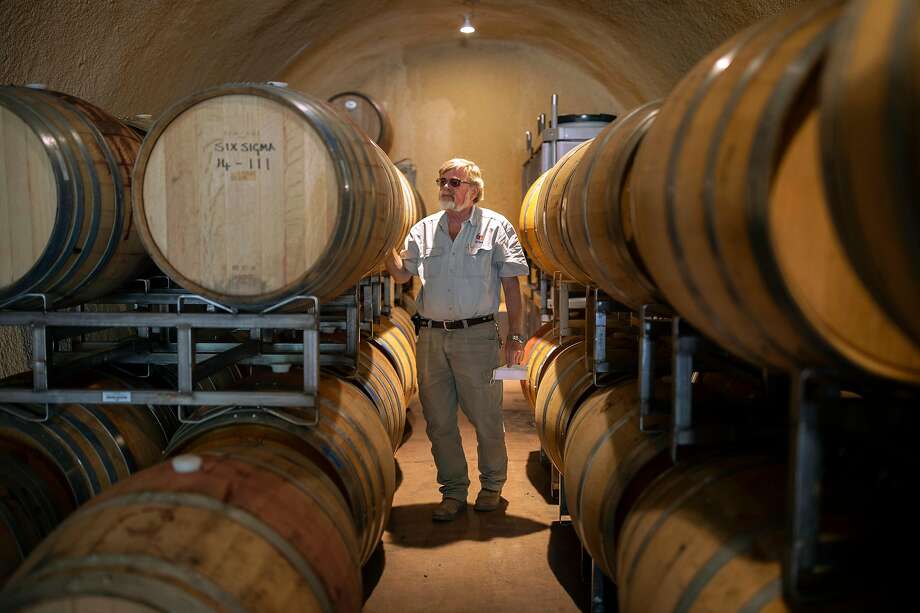 These projects appear to reject the assumption that the string of recent fires will fundamentally alter development in these fertile valleys or cool interest in Wine Country…


Read MoreWine Country is stuck in a cycle of burning and rebuilding. Welcome to the