Bubbles. We all enjoy those effervescent bubbles as they tickle our nose. They give us a little lift, a slight inner giggle that sometimes spills outward in the spirit of fun and relaxation. Usually that means champagne or some other alcohol, but these days fizzy cannabis beverages can give you that, too—and more.
There is nothing new about carbonated cannabis drinks. I have recommended Manzanita Naturals sodas before, and still do. I love their cola flavor. These days with the market expanding, new products and flavors are always floating up.
It doesn't matter if you are stuck at home, unemployed or overworked, or just looking for a special gift, cannabis beverages are always a good idea to give the day a much needed burp of contentment. 
Setting out on the internet I started gathering samples from the menus of six local dispensaries I usually visit. This is not a definitive list. I got all the products I could find within a certain time frame and budget. If I missed your favorite, let me know! 
I stayed within the world of sodas and seltzers. 
First off, Wunder (50 calories, Sugar 10g, Carbs 11g) is a new sparkling water beverage with a twist. Along with the slap and tickle of 2mg THC and 4mg CBD, there is also the added benefit of 2mg Delta-8. 
Why Delta-8 THC you may ask? 
"Delta-8 THC offers a lower psychotropic potency that provides body relaxation and clear-headedness. When combined with Delta-9 THC and CBD, a unique cannabinoid profile that is entirely new to the beverage scene is produced; designed to enable consumers to feel more present in the moment and encourage them to experience the wonder in their lives." said Alexi Chialtas, president and CEO of Wunder.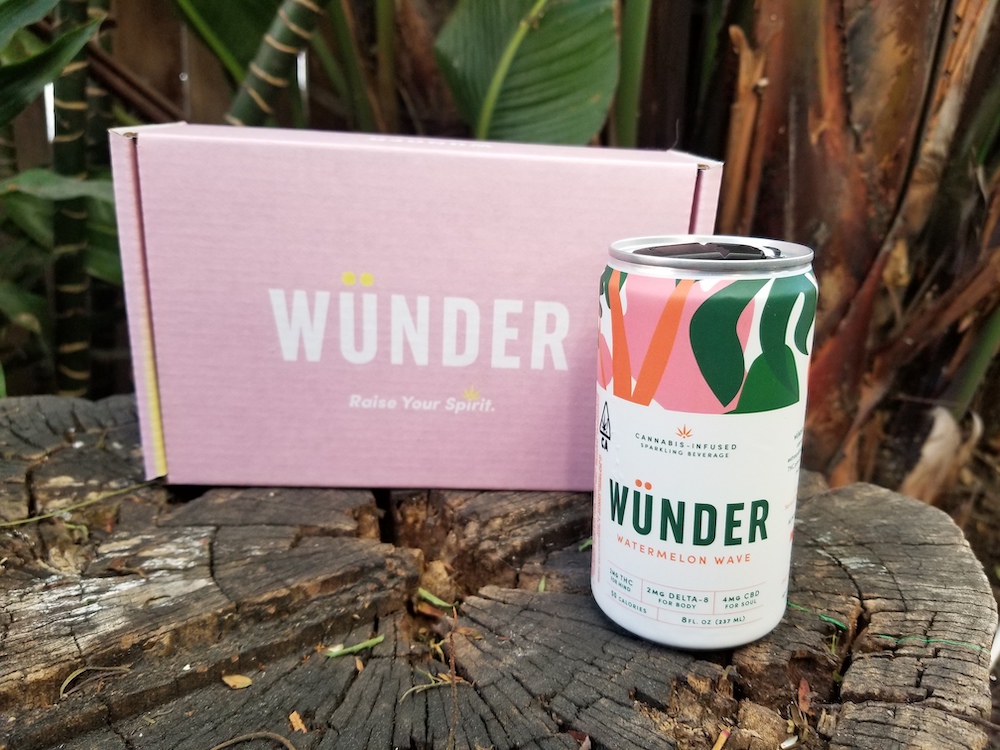 The flavors are all zesty and flavorful with no bad aftertaste and include Watermelon Wave, Lemon Ginger Lift, and Blood Orange Bliss which are all available at the Apothecarium at $7 each or a 4 pack at $22. Also look for them on Sava and Eaze as well
Already buzzing on Delta-8, I was ready to enjoy the Keef's Bubba Kush Root Beer. (132 calories, Sugar 34g, Carbs 34g). The flavor was perfect. It was sudsy. It satisfied my root beer craving and would be great in a root beer float, a favorite from my childhood. 
Keef has some more excellent flavors. The ones I have my eye on are Blue Razz, Orange Kush and Purple Passion. They have sparkling waters listed on their website, but I have not run into those yet. 
They all have 10mg of THC and cost around $10 each. I have seen them at most dispensaries around town.
I miss beer. During this pandemic I found out I was a social drinker. I was excited to finally try Lagunita's Hi Fi, a hoppy cannabis drink with a beer-like flavor. The Hi-Fi Hops Reverb (0 calories, Sugar 0g, Carbs 0g)  at 10mg THC is not anywhere like beer BUT it does attain a certain hoppiness to make it a suitable…


Read MorePuff: Let's get fizzy with it