The former CEO of UK-based multiple retailer Tesco has been recruited by PepsiCo to join its board of directors.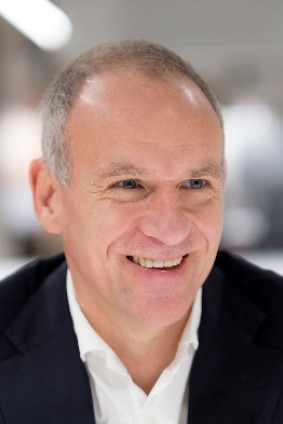 Dave Lewis, who stepped down at Tesco in September after six years at the helm, will be an independent board member at the drinks and snacks group. PepsiCo confirmed today that Lewis will assume the position on 13 November.
Prior to his time at Tesco, Lewis spent almost 30 years with Unilever, rising to become president of the 'personal care' division in 2011. He is the current chair of a "coalition dedicated to accelerating progress towards the UN Sustainable Development Goals target of halving global food waste by 2030", PepsiCo said.
"We look forward to working with Dave on the PepsiCo board and to his unique, global perspective on consumer centricity, retail strategy, operations and supply chain management for consumer-facing brands," said CEO Ramon Laguarta. "We will benefit from his innovative thinking."
Late last month, PepsiCo extended its UK franchise arrangement with Britvic for a further 20 years. The tie-up, which gives Britvic responsibility for the production, distribution, marketing and sales for the group's CSD brands in England, Scotland and Wales, dates back to 1987.
How COVID has changed consumers' demands and soft drinks is adapting its innovation – Click here for a just-drinks comment
---
(function(d, s, id) {
var js, fjs = d.getElementsByTagName(s)[0];
if (d.getElementById(id)) return;
js = d.createElement(s); js.id = id;
js.src = "https://connect.facebook.net/en_GB/all.js#xfbml=1";
fjs.parentNode.insertBefore(js, fjs);
}(document, 'script', 'facebook-jssdk'));


Read MoreEx-Tesco CEO Dave Lewis added to PepsiCo board | Beverage Industry News