Catoctin Creek Distilling Co's Peach Barrel Select Rye Whisky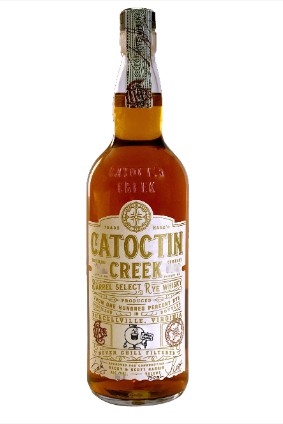 Category – American whiskey, 40% abv
Available – From 16 November
Location – US
Price – US$45.90 per 75cl bottle 
Virginia-based distiller Catoctin Creek is to release a 100% Virginia rye whisky finished in peach brandy barrels. 
Peach Barrel Select Rye Whisky was aged in Catoctin Creek's charred new oak barrels and then finished for more than a year in peach brandy barrels from the company's Short Hill Mountain Peach Brandy.
The release is limited to 540 bottles. 
"This is the first time we've released our peach brandy finished rye whisky to the public, and we're excited to hear what people think," said Catoctin Creek co-owner and chief distiller, Becky Harris. "I tasted this at various proofs and really liked how the peach came through at 40% abv. It's still very rich, with a nice hint of summer to warm up those cooler nights to come."
The new expression goes on sale in Catoctin Creek's online store on 16 November for curbside pickup or direct shipping in Virginia. It will also be available at liquor stores throughout Catoctin Creek's distribution footprint.
How COVID has changed consumers' shopping habits for the long-term – consumer trends
---
(function(d, s, id) {
var js, fjs = d.getElementsByTagName(s)[0];
if (d.getElementById(id)) return;
js = d.createElement(s); js.id = id;
js.src = "https://connect.facebook.net/en_GB/all.js#xfbml=1";
fjs.parentNode.insertBefore(js, fjs);
}(document, 'script', 'facebook-jssdk'));


Read MoreCatoctin Creek Distilling Co's Peach Barrel Select Rye Whisky – Product Launch