Sales increase by 1% in 2020
Volumes up 3% on export growth
Budejovicky Budvar posted a 1% sales rise last year as the coronavirus weakened demand for the brewer's namesake brand in the on-premise channel.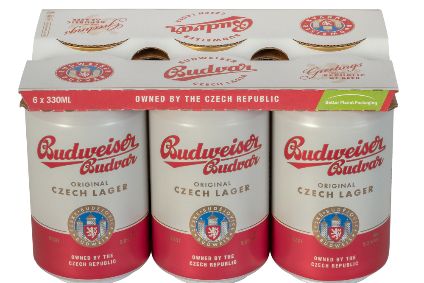 The Czech Government-owned company said this week the top-line increase came despite the loss of higher-margin draught and tank beer sales as a result of the COVID-19 pandemic. Volumes in the 12 months of last year were more buoyant than sales, up 3% to a record 1.73m hectolitres, as the brewer switched from barrels to bottles to meet increasing off-premise demand.
According to Budejovicky Budvar, a redesign for the company's flagship beer, Budvar, also boosted volumes. The new bottles and packaging were first rolled out in the UK off-premise in July.
Export volumes grew, up 3.5% over the 12 months, while domestic volumes increased 2%.
The company did not give a market breakdown for exports, however, last year it hailed strong growth in the UK, citing figures that showed Budvar's off-premise sales in the country jumped 75% in the 12 weeks to 9 August.
In December, Budejovicky Budvar announced that its UK head, Simon George, would step down after six years in the role. George has been replaced by Jitka Vlcková, previously the commercial manager responsible for the Czech and Slovak markets for Belgian food company Vandemoortele.
What's coming up in beer in 2021? – Predictions for the Year Ahead
---
(function(d, s, id) {
var js, fjs = d.getElementsByTagName(s)[0];
if (d.getElementById(id)) return;
js = d.createElement(s); js.id = id;
js.src = "https://connect.facebook.net/en_GB/all.js#xfbml=1";
fjs.parentNode.insertBefore(js, fjs);
}(document, 'script', 'facebook-jssdk'));


Read MoreBudejovicky Budvar manages sales lift in turbulent 2020 – results | Beverage