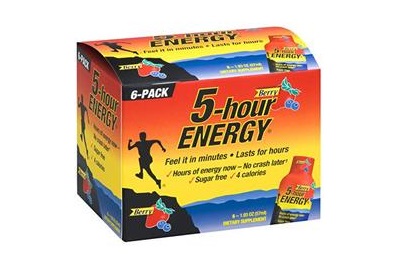 Among the long list of individuals who had their sentences commuted by President Trump before he left office was a woman convicted of counterfeiting 5-Hour Energy drinks.
Adriana Shayota and her husband Joseph Shayota were convicted in 2016 of producing millions of bottles of the energy drink product – sold by Living Essentials – in an unsanitary and unlicensed factory in San Diego.
The following year, the husband and wife were sentenced to 86 months and 26 months, respectively, for their roles in a conspiracy to traffic in counterfeit goods and conspiracy to commit criminal copyright infringement and to introduce misbranded food into interstate commerce.
More than 3.7m bottles of counterfeit 5-Hour Energy were placed into interstate commerce by the couple, distributed to wholesalers across the US and Canada. At least a million of the fakes were consumed by the public, according to the Department of Justice.
Trump's decision has ramifications as this was the first case of a criminal prosecution being brought relating to food counterfeiting. Commuting the sentence halfway through the jail term undermines efforts to combat this kind of crime.
A White House statement reported by the San Diego Union-Tribune said the move was taken because Shayota was a mother and woman of faith with no prior convictions.
Geoffrey Potter, the lawyer for Living Essentials during the criminal case, said commuting Shayota's sentence "makes a mockery of our criminal justice system."
The Shayotas originally had a licence in 2009 to distribute 5-Hour Energy in Mexico through their firm Baja Exporting. Sales were lacklustre however, and Living Essentials cancelled the contract.
Left with 350,000 of unsold stock with Spanish labels, the Shayotas swapped to counterfeit English labels and packaging to divert genuine bottles back not the US market – at US prices.
They later turned to making and distributing counterfeits of the brand. According to reports, the operation was producing 75,000 fake bottles a day at its height.


Read MoreTrump freed energy drink faker before leaving office