COVID-19 vaccine hesitancy cuts across political affiliation, gender, race and ethnicity, education level and urban-rural status. New Morning Consult polling finds that it does with industries, as well.
As states struggle to get COVID-19 vaccines to those most affected by the pandemic and debate rages over how to prioritize essential workers, the findings indicate employees in the service and industrial sectors were less likely to say they'd get a COVID-19 vaccine than those in financial services, technology and other white-collar fields.
Overall, 56 percent of employees said they'd get a COVID-19 vaccine, but that level ranged from 47 percent among workers in the food and beverage industry to 77 percent among those in higher education. The retail, transportation, manufacturing, construction and leisure and hospitality sectors all saw below-average levels of vaccine willingness.
The findings are drawn from 17 surveys conducted Oct. 29 to Jan. 29 among 16,970 employed U.S. adults and have a margin of error of 1 percentage point.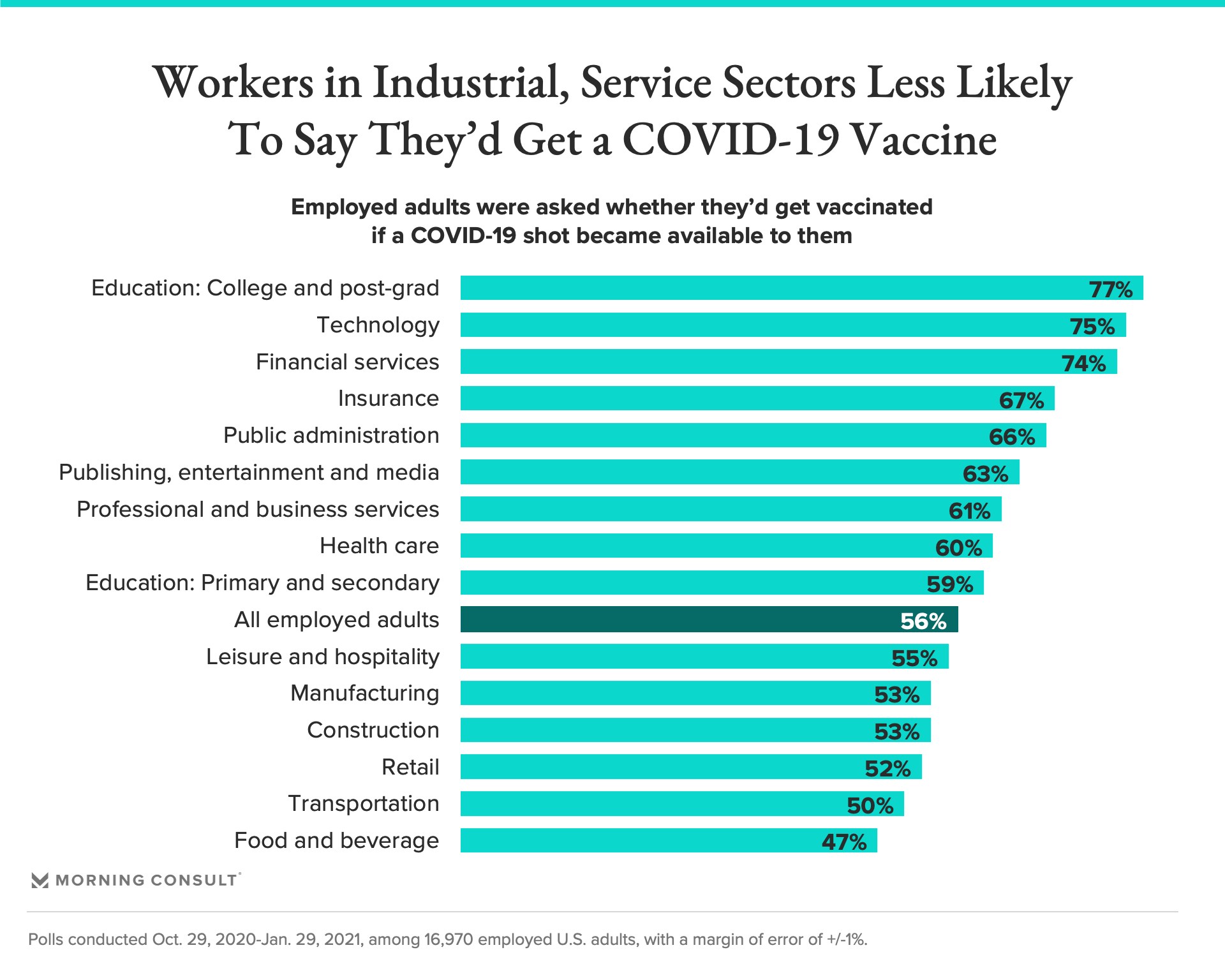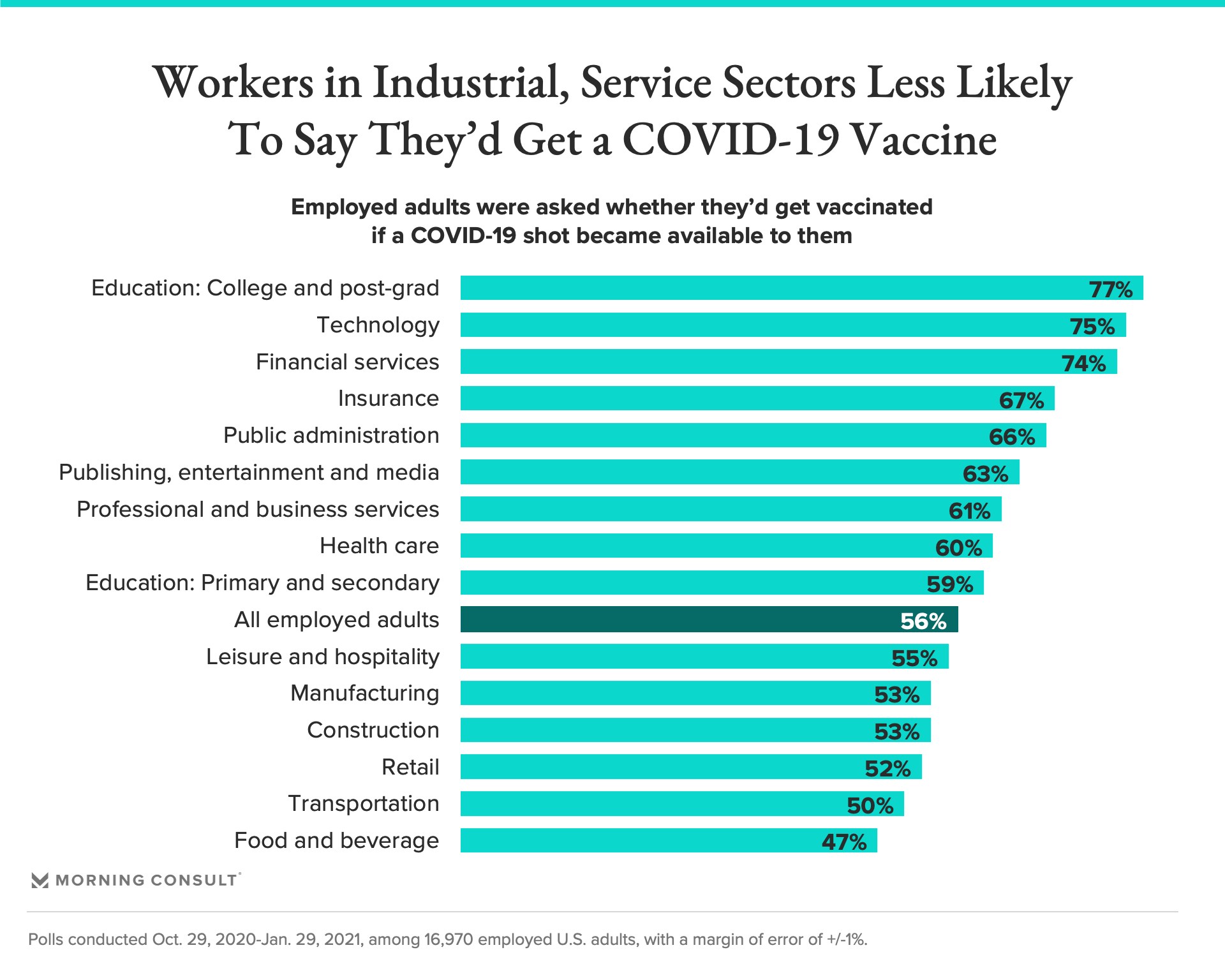 Yet retail workers and those in the food and beverage and leisure and hospitality industries were also more likely than those in other fields to say COVID-19 poses a severe health risk either in their community or in the United States, and to say COVID-19 will affect their jobs. Two in 3 retail and food and beverage workers said the virus is a severe risk in the country, for example, compared to 55 percent of those working in technology and 48 percent of those in insurance.
"We had a certain percentage that were like, 'Yes, immediately, let's do this,' and then a lot that were saying, 'I want to wait and see, this feels very rushed to me,'" said Liz Royal, who leads vaccine education and outreach for the Service Employees International Union, which represents about 1.9 million workers in the United States and Canada. The union has been putting out fact sheets and doing online town halls with physicians to answer members' questions about the COVID-19 vaccines.
Health care workers, who were prioritized in the initial vaccine rollout, landed in the middle of the industries surveyed, with 60 percent saying they'd get vaccinated. A separate Morning Consult survey conducted last month found that 62 percent of health care professionals who hadn't yet gotten a shot said concerns about the vaccine's potential long-term effects were either a major or minor reason why they hadn't.
…


Read MoreEssential Workers More Wary of Getting Vaccinated Despite Higher COVID-19 Risk