<!–
—
Cheap marijuana stocks are easy to come by. And that's especially true for those looking for a pure marijuana play. But not all of them will live to turn a profit.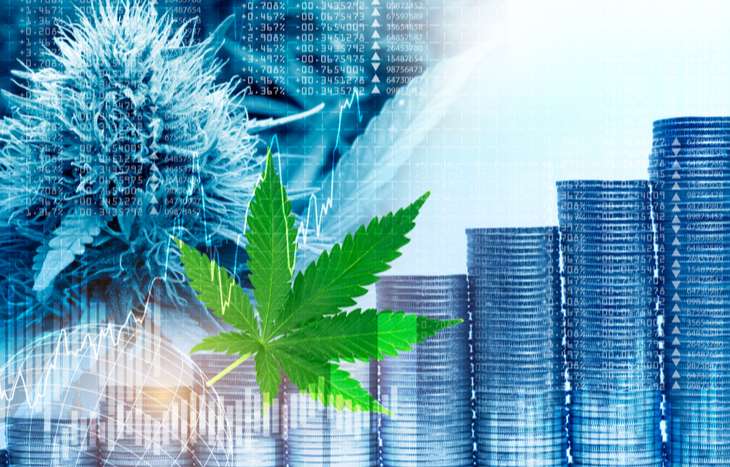 Then there are the companies dabbling in cannabis. For instance, take Hawthorne Gardening Company. It is a subsidiary of Scotts Miracle-Gro (NYSE: SMG) dedicated to cannabis growers. The company has more than 40 years of experience in the businesses. And today, this industry-leader is blazing new trails in research and development. It provides services for individual and commercial ventures.
Hawthorn has already proven to be an invaluable partner for growing operations. And this area of Scotts business is only growing. Hawthorne sales rose 71% year-over-year. And the subsidiary's profits are up 223% year-over-year.
Winter isn't normally a time when parent company Scotts turns a profit. In fact, this is the first time the gardening company has turned a Q1 profit. And that's thanks in part to Hawthorne's growing importance in the cannabis industry. Potential future growth trajectory paired with a modest 1% dividend yield makes for a compelling argument to invest in Scotts.
The only problem here is it's certainly not cheap. Same goes for other periphery players. Molson Coors (NYSE: TAP) – has partnered with Hexo Corp (NYSE: HEXO) – to develop cannabis-infused beverages. And Constellation Brands (NYSE: STZ) has made an equity investment in one of the largest marijuana stocks in the world, Canopy Growth Corp (Nasdaq: CGC). I could make a compelling argument to invest in these mainly booze-selling businesses, but…
Scotts, Molson and Constellation don't really qualify as cheap marijuana stocks. But more importantly, they don't have the earnings growth potential of pure-play marijuana stocks. Cannabis sales are growing quickly. And while parent companies invested in the space are poised to benefit, it's the companies that are on the front lines with the most to gain.
Five Cheap Marijuana Stocks Leading the Way

Cronos Group (Nasdaq: CRON)
Neptune Wellness Solutions (Nasdaq: NEPT)
OrganiGram Holdings (Nasdaq: OGI)
Aurora Cannabis (NYSE: ACB)
Aphria (Nasdaq: APHA) & Tilray (Nasdaq: TLRY)
Cronos Group
This Canadian-based production and distribution outfit recently entered the Israeli medical marijuana market. The company's "PEACE NATURALS" can already be found in pharmacies throughout Israel. And on top of this expansion, Cronos had already established partnerships, production and distribution networks across five continents. All of this growth has been paying off too. Cronos recently reported 180% year-over-year revenue growth. This makes Cronos one of the undervalued, cheap marijuana stocks still worthy of investment.
Neptune Wellness Solutions
The Roman god of the sea might not conjure up visions of…


Read MoreFive Cheap Marijuana Stocks Actually Worth Investing In