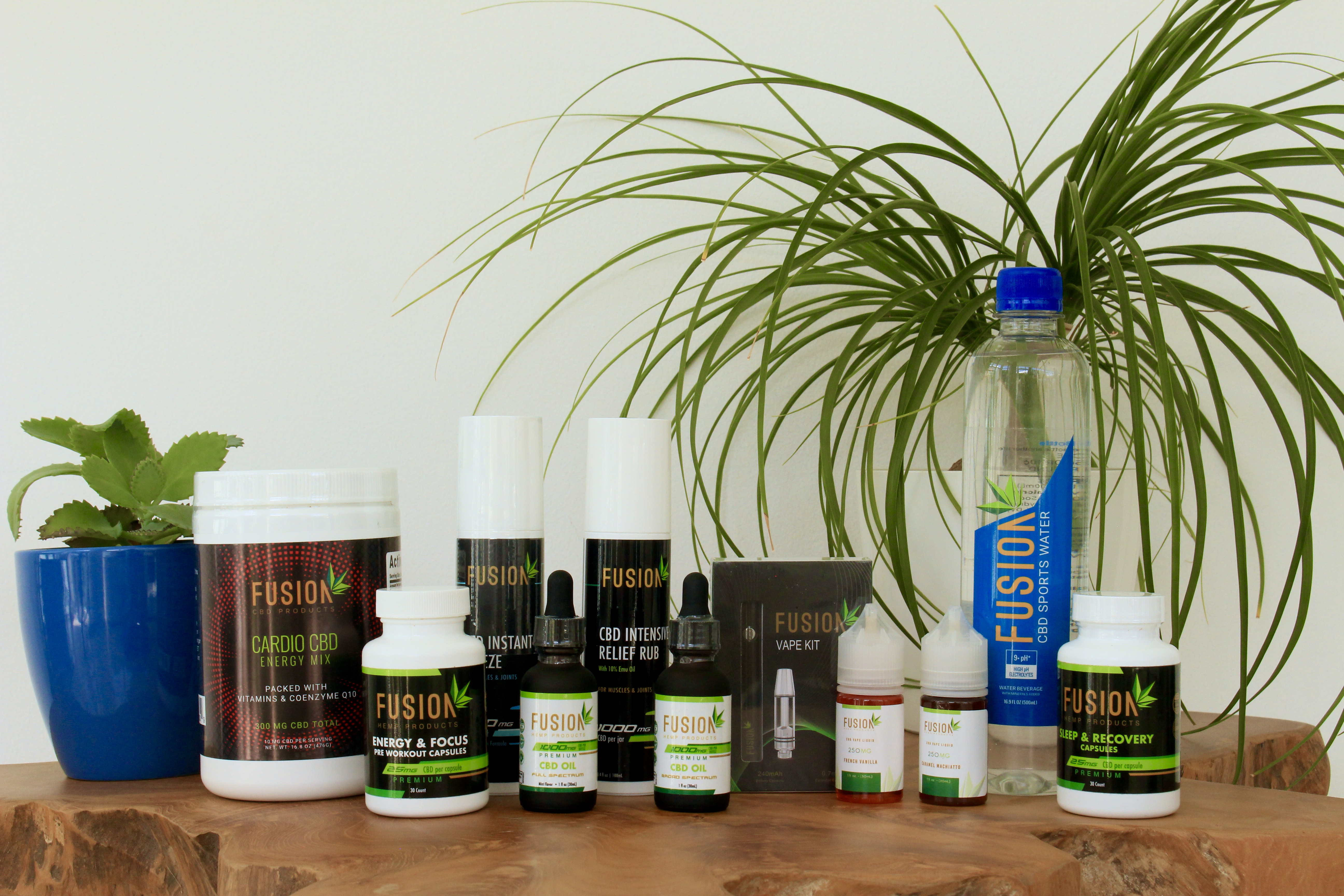 "Fusion CBD offers a huge variety of products, including topicals, CBD oils, Sports Drinks, Pain Relief Creams, and many more!"
A few short years ago, Fusion got its start as a small CBD-infused coffee company based out of Miami, Florida. As the demand exploded, we quickly grew our offering to include a wide range of organic CBD products, from topicals to capsules, and everything in between. Today, Fusion CBD can proudly say that we are one of the top CBD companies in North America!
After successfully launching the Fusion Coffee Beans brand in North America, Fusion CBD heard your demand for more 'Fusion anything' and expanded offerings to include an array of CBD products. Fusion CBD's mission is to promote and support the emerging CBD culture in North America, aimed at those living an active lifestyle, from sidewalk strollers to competitive athletes. CBD products offer a number of wellness benefits that often get lost in the cannabis culture haze. 
Fusion CBD has partnered with FDA-registered and GMP-certified industrial hemp facilities in the USA to produce and supply us with the highest quality hemp extract available on the market. This proprietary hemp extract is 100% organic, non-GMO and is used throughout our gluten-free and vegan-friendly CBD products. 
All of Fusion CBD Products have great benefits for the human body, as they can be used for their stress and anxiety relieving properties, to provide a better sleep, and enhancing recovery time. This benefits, and others, will be guaranteed through the wide variety of products Fusion offers, whether that is through CBD oils, CBD infused Gummies, Sports water, vapes and e-liquids, capsules, along with other products. 
The most popular way to consume CBD is through oils. Our Full Spectrum and Broad Spectrum CBD oils will give consumers the best CBD oil value per drop. These Full Spectrum CBD hemp oil drops are easily and fully absorbed by the body for maximum CBD effect. The water-soluble composition quickly dissolves in coffee, tea, smoothies, and other beverages, making for effective CBD-infused drinks and products. You may have heard of full spectrum and Isolate, but broad spectrum CBD oil offers something new and different. A cross between the two, it's processed in a similar way to Isolate, yet contains a wide range of cannabinoids just like full spectrum CBD. 
Other products also include CBD Gummies, whether they are infused with Broad or Full Spectrum CBD, Fusion CBD also offers Elderberry NanoZorb CBD Gummies, which are also rich in antioxidants, elderberry is a well-known immune system booster that works in tandem with powerful NanoZorb CBD to keep consumers strong and healthy.
Some of Fusion's products and capsules are more athlete-based. Our Energy & Focus CBD Capsules will help you stay focused and energized during your workouts or sports practiced. The Sleep & Recovery…


Read MoreFusion CBD is utilizing Mr. Checkout's Fast Track Program to reach Independent