As the sound of rainwater droplets crescendoed around him, Rodrick Readus stood by his front door and took a moment to reflect on the many indignities of the past fortnight.
"It's just the simple fact you can't wash your hands," he said. "You can't take a bath. Every time I touch something I know I'm not clean."
Like every other resident in his two-story apartment complex, Readus has been without running water since mid-February, when Jackson, Mississippi's state capital, was lashed by two back-to-back winter storms. They crippled the city's ailing water infrastructure and left thousands of residents now entering their third week without flowing pipes. While most national and international attention has focused on the aftermath of the storms in Texas, Mississippi has been largely ignored.
Buckets, jugs, bottles and plastic trays litter the ground outside Readus's apartment complex, many are perched under gutters to capture the rainwater before it disperses into the mud. It's the water he uses to flush his toilet.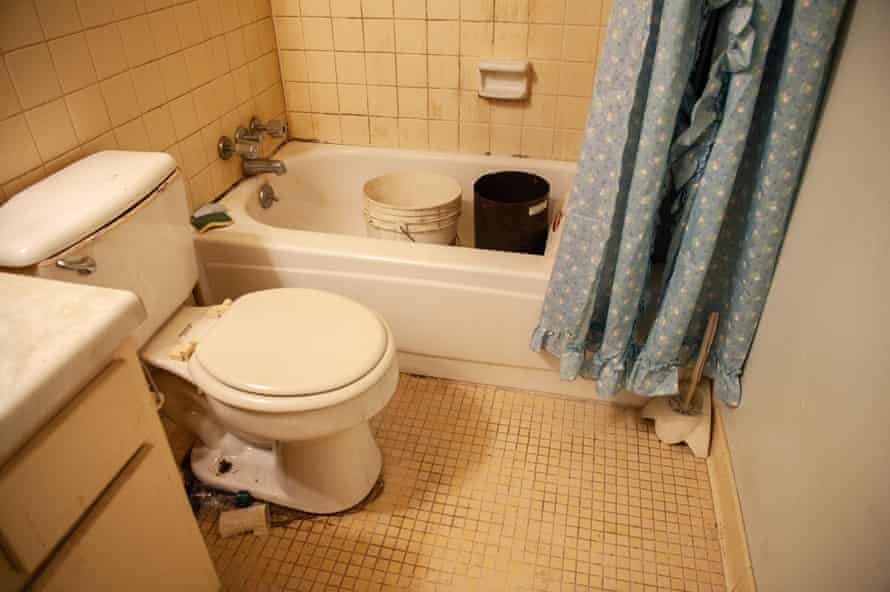 The 47-year-old self-employed home repairman has no car, meaning he relies on family members and neighbours to drop off small containers of non-potable water to wash his dishes, which are piling up in the sink. He has already spent a few hundred dollars on bottled water to drink, an amount he simply cannot afford.
"We are all citizens and there's no excuse for this," Readus said. "Don't treat us as second class because we don't have the things that others do."
The winter storms, which crippled power sources throughout the US south, brought record low temperatures to parts of Mississippi. In Jackson, where 80% of residents are Black, the cold led to at least 96 breakages in the city's ageing pipes, which, combined with power outages, lead to catastrophically low pressure throughout its water system. As of Monday evening 35 breakages remained, and although pressure was slowly coming back, thousands of residents are without water. Most of them in the city's south, which sits on higher ground and is furthest away from the treatment plant. A citywide boil notice remains in effect and officials have offered no timeline for full restoration.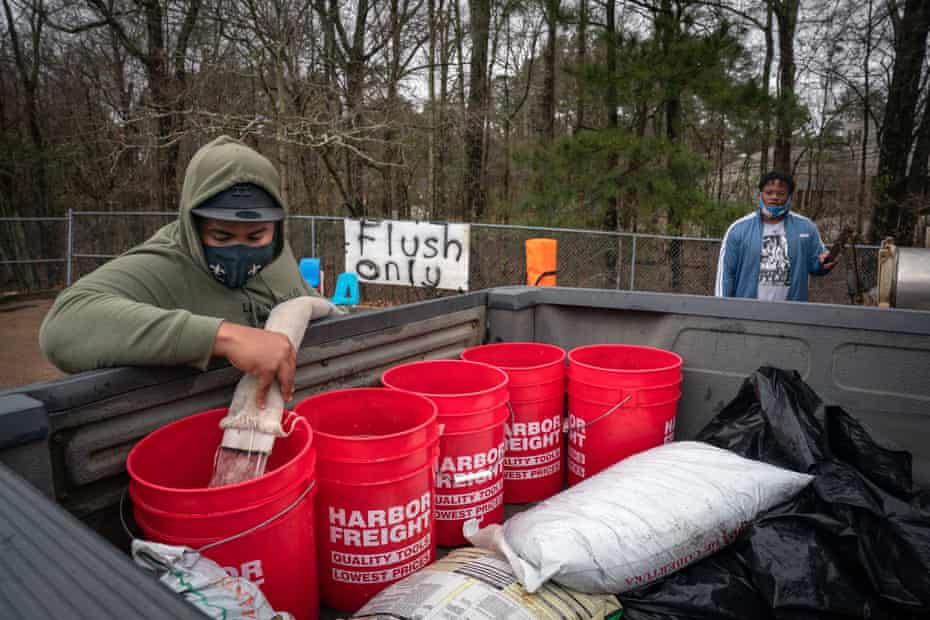 K'Acia Drummer, a 27 year-old middle school teacher, also lives in south Jackson. She tried in vain to stick it out at her apartment after the ice receded last month, but with no running water and the increasing cost ($40 a day) of purchasing bottled water, she elected to leave and stay with friends. She returned home on Tuesday hoping to see her water…


Read More'There's no excuse for this': thousands in Mississippi city still without water