Energy drinks have often been a magnet for the weird and wonderful. Swiss brand Louis XIV once added 24-carat gold flakes to its caffeinated drink. Bazaar in the US sells a fruit punch-flavoured energy shot as a pouch of 'vampire blood', and Austria's Bomba puts its drinks in a bottle shaped like a grenade.
Such kitsch hasn't yet taken hold in the UK (though Bomba does have a British distributor). But a new generation of energy drinks is definitely showing a thirst for adventure, using exotic and unusual ingredients from the Far East and South America to promote functional benefits that go far beyond a brief caffeinated high.
So what formulations are on trend? And what's driving the change?
To sustain category growth and widen appeal, suppliers are aiming to appeal to a more diverse set of shoppers and need states.
Once the preserve of (mainly male) students and gamers pulling all-nighters, energy drink occasions are now far more diversified. According to analysts Research & Markets, 32% of consumers reach for energy drinks after exercise, 17% use them to keep alert at work and 16% sup them during leisure activities.
"With a growing demographic and increasing opportunity for product development, energy drinks are becoming more of a mainstream beverage," says Vicky Berry, business development manager at Synergy Flavours, a maker of extracts and flavourings. "This is driving innovation from brands as they seek to appeal to a broader range of consumers and stand out in a crowded market."
"Energy drinks are becoming more main-stream… this is driving innovation"
That means a greater focus on wellness, relaxation and exotic ingredients. Take Purdey's Natural Energy, which Britvic relaunched in March with a focus on helping drinkers "burn bright, not out".
The range now comprises Rejuvenate (grape, apple & ginseng), Refocus (dark fruits & guarana) and Replenish (raspberry, rose & essential minerals) – all containing the likes of oak bark and promising a hit of "energising B vitamins".
"Developing propositions within the wellness space is a key strategic priority for Britvic," says MD Paul Graham. "Wellness drinks' penetration sits at just 14% despite double this proportion of consumers wanting premium drinks with added benefits."
This is a target market for which many brands are eschewing the classic buzz provided by a heady mix of caffeine, taurine and beet sugar (or sweeteners). Like Purdey's, they're looking to offer a 'natural' boost.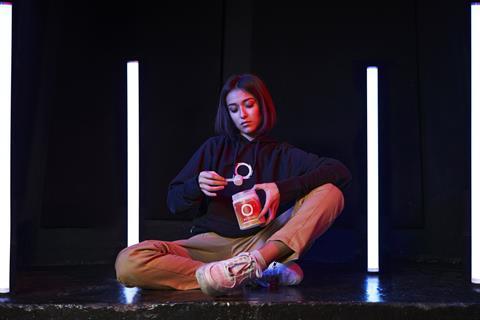 Prior to founding 'smart drug' brand Brite Drinks, Simas Jarasunas was dependent on countless cups of coffee to get him through a long work day.
"It caused stress and anxiety, and so I started looking for a more effective and healthier alternative," he says.
What he came across was an emerging category of ingredients known as nootropics….


Read MoreThirst for adventure: energy products category report 2021 | Category Report